Israel is a veritable treasure trove of Jewish history and culture, brimming with important sites that draws visitors from all corners of the globe. Jewish Tours in Israel have so much to see and experience, that it can be challenging to know where to begin. From the ancient city of Jerusalem with its historical and religious significance to the vibrant and beautiful Golan, there is no shortage of places to explore.
Here are 10 essential stops for Jewish families to travel in Israel:
1. Safed
Safed, a mystical city nestled in Israel, is widely regarded as a premier destination for exploring Jewish heritage. Its hallowed grounds boast the gravesites of revered Jewish spiritual leaders, such as Meir Baal HaNes, beckoning visitors to delve deeper into the intricate nuances of Jewish mysticism. Safed has emerged as a central hub for the study of Kabbalah and Jewish learning, attracting scholars and enthusiasts alike. The city's cobblestone streets are a treasure trove of Jewish culture, featuring numerous studios showcasing the works of talented Jewish artists. Safed represents an enchanting and indispensable stop for any Jewish family in Israel.
2. Galilee
The Galilee region in Israel is steeped in significance for Jewish pilgrimage, with a rich tapestry of archaeological ruins and historical landmarks. Jewish Tours in Israel can explore the shores of the Sea of Galilee, one can find some of the earliest kibbutzim whereas Tiberias, situated on the western shores, holds a place of great reverence as one of the four holy cities of Judaism. Within its borders lies the notable Etz Chaim synagogue. The Beth Alpha synagogue offers a fascinating glimpse into Jewish history, with its unique mosaics adorning the floors and walls, narrating tales of a bygone era.
3. Jerusalem:
Jerusalem is a must-visit destination for the Jewish due to its deep historical significance. As the holiest city in Judaism, Jerusalem boasts a plethora of holy sites such as the Kotel, King David's Tomb, and the Jewish Quarter. The Old City is a treasure trove of Jewish history, while the Mahane Yehuda market offers a glimpse into modern Jewish culture and cuisine.
4. The Negev Region:

The Negev region, a desert wilderness in southern Israel, is home to a wealth of Jewish heritage sites and natural wonders. This area boasts stunning landscapes and geological formations, including the towering hilltop fortress of Masada, which has played a significant role in Jewish history. With Jewish Tours, one can experience the unique sensation of floating in the Dead Sea's mineral-rich waters, known for their healing properties in Israel. And for those seeking adventure, the Negev offers opportunities for hiking, rock climbing, and other outdoor activities in the rugged desert terrain.
5. Judea and Samaria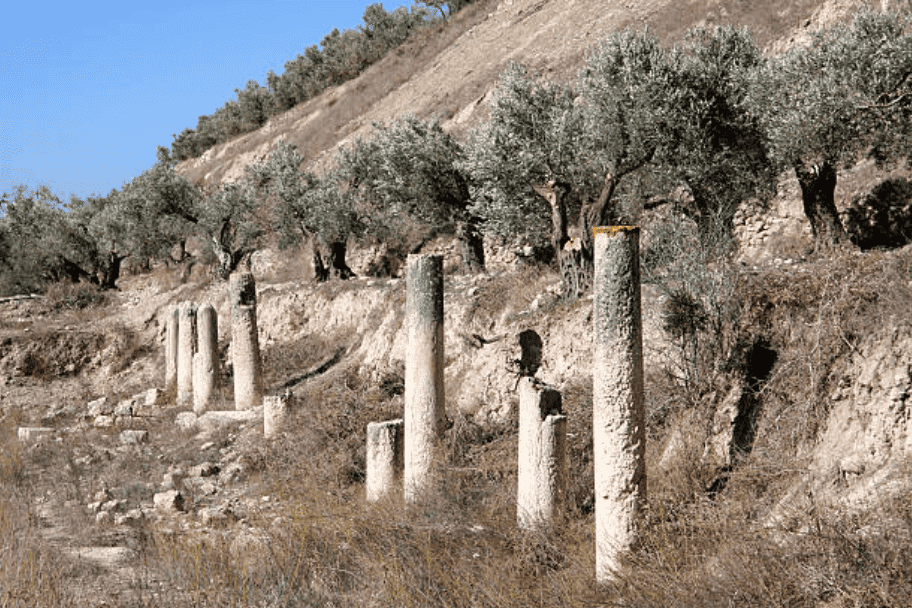 Judea and Samaria, also known as the West Bank can be an enriching experience for Jewish families as the region is steeped in history and religion. They can also enjoy the unique cultural experiences of the region, such as sampling delicious local cuisine and interacting with the friendly and welcoming communities.
6. Yad Vashem:
Yad Vashem serves as the world center for documentation, research, education, and commemoration of the Holocaust. The museum features exhibits, archives, and memorials that provide a comprehensive history of the Holocaust, including personal stories of victims and survivors. Jewish families visit Yad Vashem to pay their respects and connect with their history, as well as to educate themselves and future generations about the atrocities that occurred during the Holocaust. It serves as a solemn reminder of the importance of tolerance, acceptance, and the protection of human rights.
7. Masada: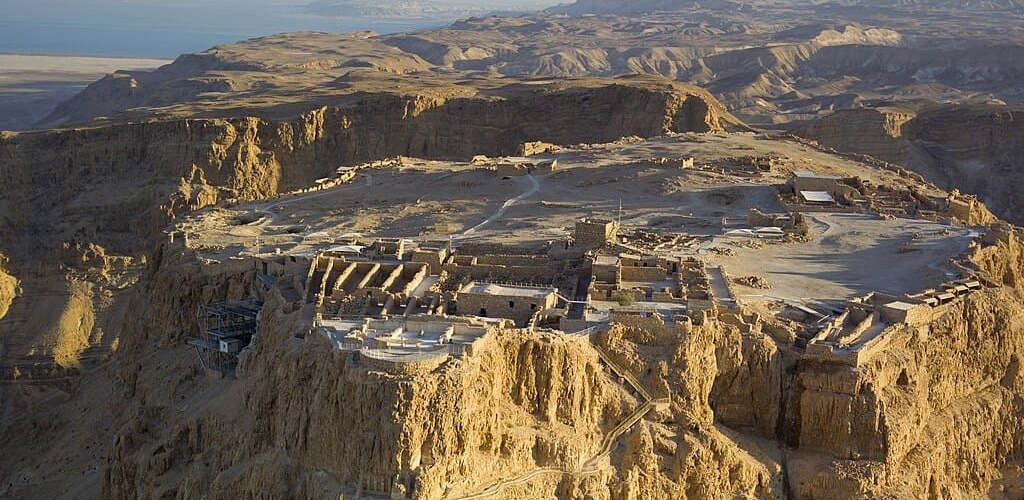 The site is a fortress situated on a plateau overlooking the Dead Sea, and it was the site of a significant battle between Jewish rebels and Roman forces in 73 CE. Jewish families visit Masada to pay their respects to the courageous rebels who sacrificed their lives to defend their beliefs and to remember the importance of standing up for one's values and principles, even in the face of overwhelming adversity.
8. The Dead Sea:
The Dead Sea is renowned for its therapeutic and healing properties. The high salt concentration and unique mineral composition of the water and mud have been known to alleviate various skin conditions, such as psoriasis and eczema. As such, many Jewish families travel to the Dead Sea to benefit from its healing properties and to relax and rejuvenate in the tranquil surroundings.
9. Golan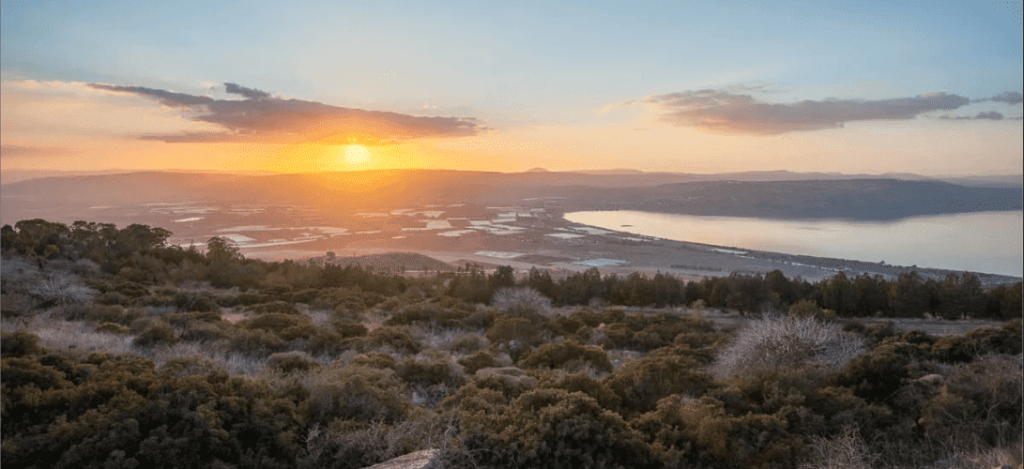 The Golan Heights in Israel is a must-visit destination for Jewish families due to its rich history and cultural significance. The area is also renowned for its natural beauty, with stunning landscapes, waterfalls, and outdoor activities such as kayaking, biking, and skiing. The Golan boasts an exceptional wine industry, where visitors can tour local wineries and taste some of the region's finest wines. Moreover, families seeking a peaceful and relaxing vacation away from the city's hustle and bustle can enjoy the serene setting of the Golan.
10. Tel Aviv:
The city has a rich history of Jewish culture and is home to numerous historic and religious landmarks, such as the Beit Hatfutsot Museum and the Great Synagogue. Furthermore, Tel Aviv's beautiful beaches, bustling markets, and world-class restaurants make it an ideal destination for families seeking a mix of relaxation and adventure. It is a great starting point for exploring the rest of Israel, including Jerusalem, the Dead Sea, and other historic and religious sites. Overall, Tel Aviv offers a unique blend of modernity and tradition that appeals to many Jewish families.
Conclusion
Israel is a country with a rich cultural and historical significance for Jewish families.
Planit Israel offers the Best Jewish Tours in Israel. These places include holy sites, cultural activities and historical landmarks that provide visitors with a deeper understanding of the Jewish people's history and traditions. Additionally, Israel's natural landscapes and culinary offerings are a highlight for many visitors. Traveling in Israel can be an enriching experience for their families, allowing them to deepen their connection to their roots and gain a greater understanding of their heritage. All places include Kosher options, which can further enrich your experience. It is a popular destination for families seeking a meaningful and memorable travel experience providing an opportunity to strengthen their faith, explore their identity & gain a greater understanding of their heritage.